(One) English wine in Singapore
Since arriving in Singapore 12 days ago, I've been popping in to every wine shop I come across - which is far more than I expected. There are plenty of wine retailers here (327, according to this website) and it's fascinating to see what is available on the shelves. The quick answer to that question is: almost everything (today I bought trendy a bottle of Muac! red blend 2010 from Terra de Falanis in Mallorca) - but English sparkling wine is fairly thin on the ground.
So far, I've found only one cuvée on the shelves: N by Nyetimber, at the Straits Wine Company, a small chain of nine stores - and it's an intriguing insight into how English wine is marketed in Asia.
The most visible difference is the packaging.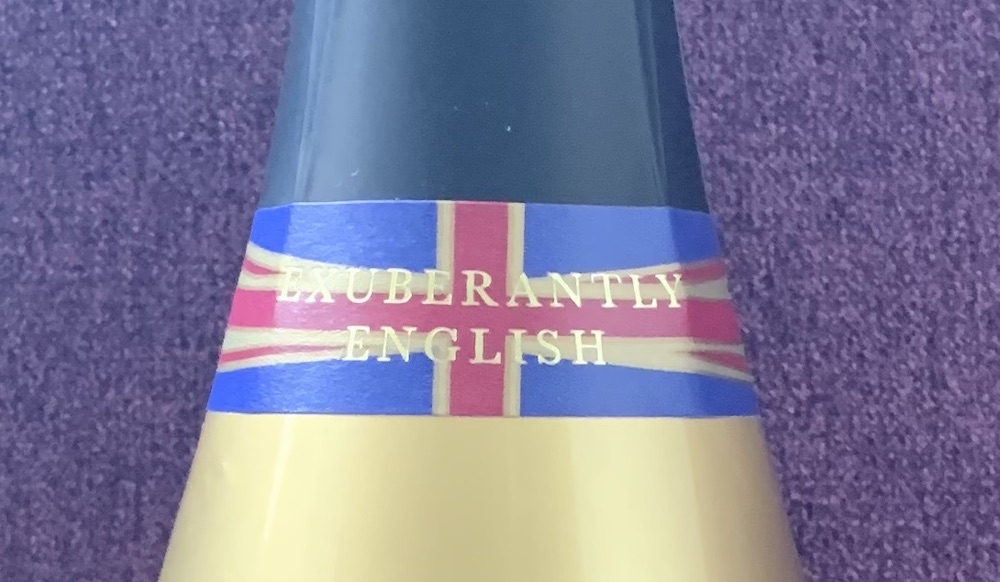 I think the first reaction of some English wine professionals might be to scoff at such bling, but let's be fair about this. Marketing shouldn't be a dirty word, and this has clearly been aimed at a very specific type of consumer. The catch is that I'm not sure this putative consumer is the best target for English sparkling; nor am I convinced that such consumers are commonplace in Singapore.
The extensive use of gold, the repeated references to 'Mayfair, England' and the back-label spiel (which I think is actually very well written) seems firmly aimed at the (Asian) consumer for whom image and brand are the preeminent factors; and who have little or no knowledge of how wine is made - or indeed, the geography of London ("Born in Mayfair" is disingenuous to say the least). The RRP (126 SGD; £75) is higher than many branded champagnes (eg Taittinger NV at 99 SGD), yet the packaging is inconsistent with quality champagnes here.
Most NV champagnes have a similar look and feel - and for good reason: it meets consumer expectations for a certain standard of quality. On the shelves here, this Nyetimber looked more like a cheap champagne alternative, I'm afraid.
And that's especially unfortunate, because the wine itself was outstanding - as with so many Nyetimber products. It's a blend of 53% Chardonnay, 42% Pinot Noir, 5% Pinot Meunier, lees-aged for 18 months. The bottle I tried was based on 2013 vintage, with 13% reserve wine. According to winemaker Cherie Spriggs:
Incidentally, Nyetimber's main Singapore importer passed on stocking the N cuvée, but they do sell the whole of the rest of the range, with the Classic Cuvée costing 98 SGD.
I bought my bottle of N as part of the National Day sale at Straits Wine, where it was reduced to 54 SGD (Singapore has been a country in its current form for 54 years, so lots of offers involve this number right now). At that price, it would be a good buy in the UK, let alone Singapore, so I've stocked up on a few bottles.
It sounds as if this cuvée is going to be discontinued, which is a shame considering the quality of the wine and the (discounted) price; but probably a good thing considering the packaging, which strikes me as a misstep for English wine generally, and not likely to appeal to savvy Singaporean consumers.
As an English sparkling wine, the quality is impeccable - but as a marketing exercise, it has perhaps fallen flat.